Our

Solutions

Software development for enterprises means the product delivered must meet the needs of specific organization requirements are tailored and the development process must involve effective communication between the technical team and the client's team.
Custom Made Solution
Enjoy custom-made software solutions, crafted with your particular needs and future plans in mind
Improved Productivity
Boost employee productivity by providing effective management tools for your business operations
Efficient use of resources
Let nothing go to waste as your bespoke software solution helps you manage your company's assets
Process automation
Automate repetitive tasks and focus your employees' attention on what's truly crucial for your business
Our

Development Services

We strongly oppose generalized approaches. Our partners, operating in various verticals, face unique challenges that can only be addressed via industry-specific tools, without workarounds. With our enterprise application development services, we'll help you increase visibility, streamline business processes, enhance the operational activity, modernize core, and push your company into a state of permanent agility

Enterprise resource planning
A highly targeted, scalable ERP system, aligned perfectly with your core business processes, will help you unlock value across such functional areas as inventory control, customer service, business process management, finance and so on. Having a robust central data repository, which ensures data integrity across departments, your organization can better coordinate efforts and, as a result, cut down on bottom-line expenses.
Customer relationship management
We'll help you automate mundane sales, customer service, marketing, and contact management processes and provide a customizable workspace for your employees to track and manage deals in with CRM integration. The system will consolidate clients' data and offer rich analytical capabilities needed to draw actionable insights from it. Pick a deployment option you like: on-premise, cloud, or hybrid.
Manufacturers, logistics providers, and distributors alike seek to drive efficiency and transparency throughout every link of their supply chains. However, this proves increasingly challenging in the multi-site and multi-national environments they operate in. Perfectial builds all-encompassing SCM solutions that enable companies to monitor and manage everything from warehouse capacities to suppliers' performance.
Business process management
Business processes at medium-sized and large corporations often grow overwhelmingly complex when data and processes are handed off between departments. Due to the lack of connectivity (and lack of software to support thereof) employees lose sight of where things are and duplicate one another's efforts, which hinders firms' efficiency.
The BPM software we engineer also addresses every facet of case management. It supports all user roles, from front-line agent to executive, and offers dynamic and highly customizable dashboards to allow employees to retrieve/analyze data and pass cases through to appropriate departments without undue delays.
1.Kick-Off
Analyze your requirements

Build the team

Prepare technical documents

Create a basic design
2.Discovery
Use Scrum methodology

Show you the code each 2 weeks

Perform User Acceptance Testing

Deploy your mobile app
3.Support
Perform continuous server monitoring

Allocate team members to fix bugs

Provide general client support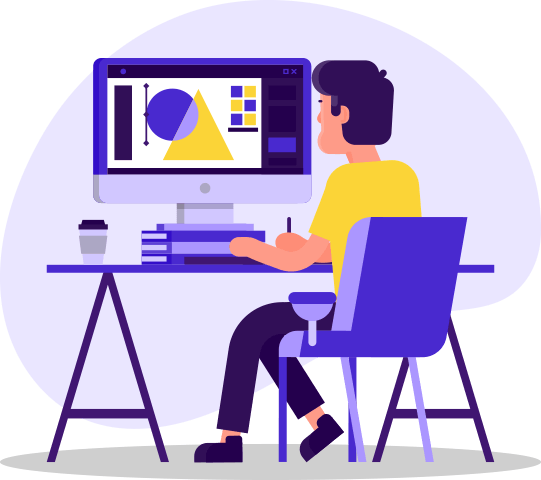 Let's Talk
To make sure we give you the most relevant information about our products and pricing, we need to learn a bit about you first.